Welcome to Clear Out Ink - Your Premier
Tattoo Removal Clinic in Las Vegas
Say Goodbye to Unwanted Tattoos with Laser Tattoo Removal Services
Are you looking for reliable and professional tattoo removal services in Las Vegas? Look no further than Clear Out Ink, your trusted tattoo removal clinic. We specialize in providing safe and effective laser tattoo removal to help you say goodbye to unwanted tattoos and achieve the clear skin you desire.
Laser Tattoo Removal Services You Can Trust
At Clear Out Ink, we utilize state-of-the-art laser technology to provide the best results for our clients. Our team of experienced tattoo removal specialists is trained in the latest techniques to ensure safe and effective tattoo removal. Whether you're looking to remove a small tattoo or a large one, our laser tattoo removal services are tailored to meet your unique needs.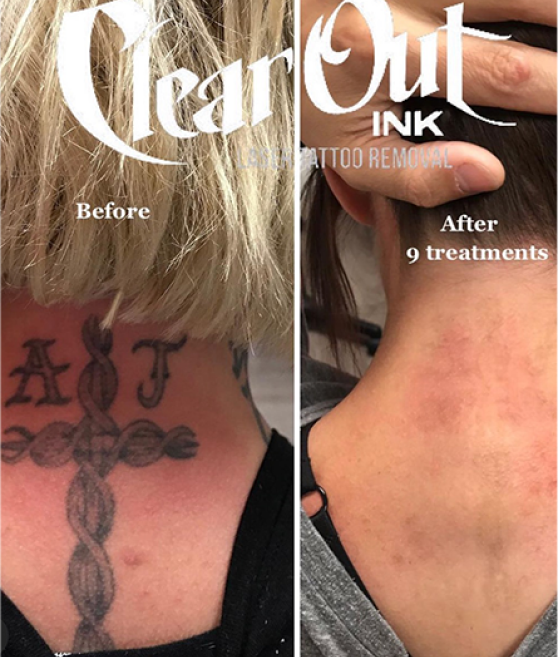 Why Choose Clear Out Ink for Your Tattoo Removal Needs?
As the leading tattoo removal clinic in Las Vegas, Clear Out Ink offers several compelling reasons to choose us for your tattoo removal needs

Experienced Professionals
Our team of skilled specialists has extensive experience in laser tattoo removal, ensuring safe and effective treatments.

Advanced Laser Technology
We utilize cutting-edge laser technology to break down tattoo pigments and achieve optimal results with minimal discomfort.

Customized Treatment Plans
We create personalized treatment plans based on your tattoo size, color, age, & skin type to achieve the best outcome for you.

Affordable Pricing
We offer competitive pricing options for our laser tattoo removal services, making them accessible to a wide range of clients.

Exceptional Customer Care
At Clear Out Ink, we prioritize your comfort & satisfaction. Our friendly & knowledgeable staff are dedicated to providing the highest level of customer care.
Transparent Tattoo Removal Cost in Las Vegas
We understand that cost is an important consideration when it comes to tattoo removal. At Clear Out Ink, we believe in transparency, and our pricing is based on the size, complexity, and number of sessions required for your specific tattoo removal. During your free consultation, we will provide you with a detailed estimate of the tattoo removal cost in Las Vegas, so you can make an informed decision.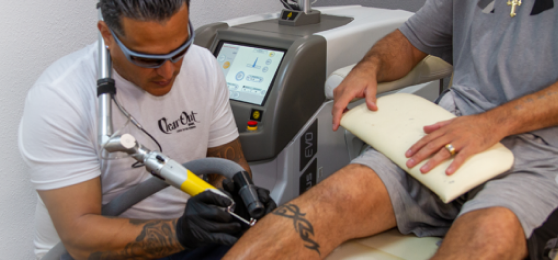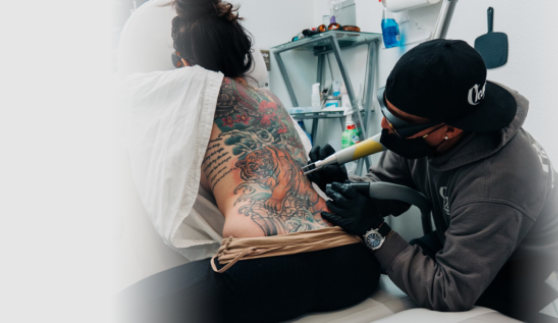 Achieve Professional Tattoo Removal Results at Clear Out Ink
If you're looking for the best tattoo removal in Las Vegas, look no further than Clear Out Ink. With our experienced team, advanced laser technology, and personalized treatment plans, we are committed to helping you achieve professional tattoo removal results. Say goodbye to unwanted tattoos and restore the clear skin you desire. Contact us today to schedule your free consultation and take the first step towards a fresh start with Clear Out Ink.
Frequently Asked Questions